Writers and Illustrators!

Join Houghton Mifflin Harcourt Senior Designer and Art Director Andrea Miller, and the Picture Book Whisperer Herself, Dr. Mira Reisberg (AKA the Fairy Godmother, and Clear Fork Publishing/Spork Art Director and Editor) for our highly interactive Illustration Course complete with fab fresh Submission Opportunities!
Andrea designed or art directed Lady Pancake and Sir French Toast by Josh Funk and many more!


Most recently, she co-art directed and designed the #1 national best-selling children's book, A Day in the Life of Marlon Bundo by John Oliver.

Andrea and I have created some AMAZING content and we'll be leading the weekly LIVE critiques for the students. Each week students have the opportunity to present their work and each week a lucky group will receive a critique from either Andrea, I or one of our many WONDERFUL guests. I've got to be honest, we've got some STELLAR content and talent in this course - I'm just so excited!!


We are so sorry, but this course is not yet available for registration for 2019. Join our mailing list by clicking right here to get first notice, massive discounts, and so much more!


IT'S ALL STARTING in 2019 FOR FIVE FABULOUS WEEKS PLUS A BONUS INSTANT ACCESS WEEK. And when we say 5 weeks, that's not a lesson a week - but five jam-packed time-flexible weeks!

Are you a writer wanting to illustrate your own books or would you like to become a better writer by fully understanding how to leave space for the illustrator and how the process works? 


Or maybe you are a beginning or professional illustrator wanting to update your skills to move into new markets?

Whether you're at the stick figure stage or have won awards – you will wildly increase your chances of publication with this course!!!

If so join us in this totally updated INTERNATIONAL course!!!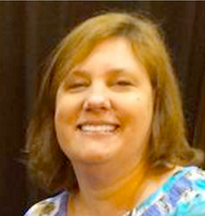 "This was the first class that I have taken with the Craft & Business of Illustrating Children's Books. It was absolutely wonderful and exceed my expectations. Mira Reisberg was very generous sharing her wealth of information starting with creating artwork and continuing through the process of getting published."
- Holly Stone-Barker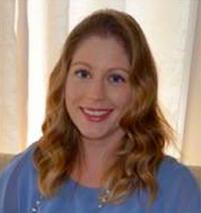 "Don't think you can draw? Lack confidence? Feel like giving up? That was me. Taking the Craft and Business of Illustrating Picture Books course has given me all the tools I need to take myself towards my dream of publication…[They] are industry professionals with priceless knowledge that is shared openly and enthusiastically with all participants. The broad course curriculum is well-structured with plenty of participant interaction to encourage and support one another. I highly recommend this course to anyone, at any artistic level, who wants the best chance of developing their skills in the picture book industry. Big thanks!"
- Kris Sheather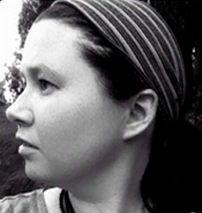 "The Craft and Business of Illustrating Children's Picture books is the first class I have taken through the Children's Book Academy, but it certainly won't be the last…a course rich in materials, with information that feels relevant and helpful to both beginners and those with more experience.
I am new to illustrating, and I really appreciated the many videos that gave examples, tutorials and interviews that helped me develop a sense of how the industry works.
The Best part for me, however, was the interactive nature of the class. The critiques during the webinars were incredibly helpful in developing my eye for how to structure my work. Mira went above and beyond on so many occasions, and often offered additional help via the Facebook page. Getting feedback from someone so knowledgable in the industry was invaluable. I am leaving this class with a feeling of excitement for my work, and am energized to keep developing my skills. Thank you!"
- Allison Donohue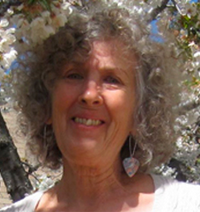 "The Craft & Business of Illustrating Children's Picture Books is a five week long course created by Professor Mira Reisberg. This course is comprehensive with current information including interviews with professionals in all aspects from inception to publication; insights, guidance, expert teaching tutorials, weekly webinars & bonuses.

Over these five weeks, I feel as if I've been diving deeply into the world of Children's Picture books with no stone left unturned by the creators and presenters of this course.
In describing the corset a friend who has taken the writing portion offered by the Children's Book Academy, the one word that felt true is "lush". This course is certainly that. Though I am a few days behind with this last week of classes, I am grateful to have six months to review everything. Thank you…for taking us on this fascinating journey."
- Christine O'Brien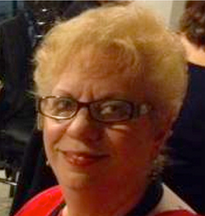 "I am so glad I found this website and was so surprised with the classes being so full of information, daily lessons, homework and the downloads for our file. Mira Reisberg formed this educational adventure packed full of lessons on colors, textures, perspectives, values, space, promotional outlines, instructions on how-to and so many more areas. Also included in this class were several videos of other illustrators, authors, art directors.
She was always within reach by phone or email. I feel like I know her from her overflowing personality of consideration, kindness, understanding and love. I highly recommend any of the classes at the Children's Book Academy as you will learn more than you can imagine. Thanks again..for my special adventure."
- Nancy Baker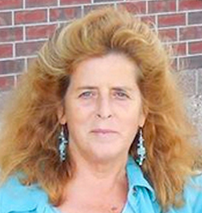 "The Craft & Business of Illustrating Children's Picture Books was extremely well organized. Mira has infinite knowledge and shares everything she knows. She is a gifted teacher and a wonderful person… I looked forward to my learning time each day and am very grateful to have experienced this course. The critique groups…allowed for lots of input from peers. I highly recommend this course to anyone interested in illustrating children's books.
Mira has the technology down and this is so important. Her live webinars were well run, punctual, organized and timely…I will miss this course but have been left with so much to work on and so much to explore on my own time. Before doing so, I will go and take a long nap. Thanks!"
- Sally Miller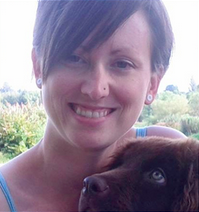 "I wholeheartedly recommend the Craft and Business of Illustrating Children's Picture Books to beginning illustrators as well as those more advanced. I'd already taken a few online courses for illustrating children's books (through other schools) before this one, and what stands out for me about this one…is the sheer volume of information you receive, in many different, understandable and helpful formats. Through video, text, live critiques, community, worksheets, homework and more you'll certainly learn everything you need to know about how to make it as an illustrator in this field. The golden ticket opportunity…at the end of the course, where you get to submit work to industry professionals…is the icing on the cake and is so very valuable. It is absolutely evident what a wonderful teacher and person Mira is, pouring her heart and soul into her courses. She goes above and beyond to ensure the success of her students."
- Danette Byatt



FREE Fun with Photoshop Course Parts 1 & 2 for the FIRST 20 STUDENTS TO REGISTER!

FREE Fun with Social Media Course!

The Craft & Business of Illustrating Children's Picture Books e-Book

The Little Book of Children's Book Illustration Techniques & Definitions

FREE Awesome Web Design with Weebly

FREE 5 Ways of Making Dummies !!!

FREE Hand Lettering & Calligraphy Course

BONUS CONTENT for Creating Your Own Graphic Novels
PLUS! An EXCLUSIVE Insider Video Tour!

Led by Brilliant Chronicle Books Editor Melissa Manlove Who Shows and Tells What Really Goes on in a Major Children's Book Publishing House!


More Fabulous BONUSES Include:

Exclusive Opportunities to Submit to Children's Book Editors, Agents, and Art Directors
Lots of Worksheets, Handouts, Instructions, and Videos for Learning How to Draw (Beginners) and How to Develop New Moves for More Experienced Artists
Children's Literature Art Lesson Plans for Teachers, Moms, and Homeschoolers
Wonderful Technique Demonstrations and Studio Visits From Artists Such as Julie Downing, Ashley Wolff, Yuyi Morales, and Lisa Brown

A FREE Easy Website Building Course
* Half-Off Our Upcoming Writing and Illustrating Graphic Novels Course


The Craft and Business of Illustrating Children's Picture Books is a Once in a Lifetime Opportunity
 and Yet, it is a Truly Affordable One for all That You Receive!!!

---

The BIG BONUS comes with EVERYTHING ABOVE AND MUCH MORE and Will be Available Next Year for the Adventure of a Lifetime!

---

How often do you get to take an incredibly comprehensive course with a ton of bonuses plus a one-hour critique with a fantastic major house Art Director?
You don't want to miss out on this amazing opportunity!
Just click on the image above.

---

If You Are Up For a Wild Adventure With the Course, Bonuses and Extra Time with Mira, click Here to Join Our Mailing List and Receive First Notice.

***There Are Not a Lot of The Critique Options Available, So, Sign Up Soon if You Want One!

---

Click on the Contributor or Their Books for More Info About Them







Click on the Contributor or Their Books to Learn More!
















These are just some of our expert guest contributors who will speak to you in custom created videos and written interviews!
They'll be sharing their perspectives on everything from art tips and secrets on how they have built their careers, conceptual versus narrative illustration, researching and illustrating non-fiction, what happens inside a publishing house, what they look for in submissions, creating an illustrator's platform to make you more attractive to publishers and so much more.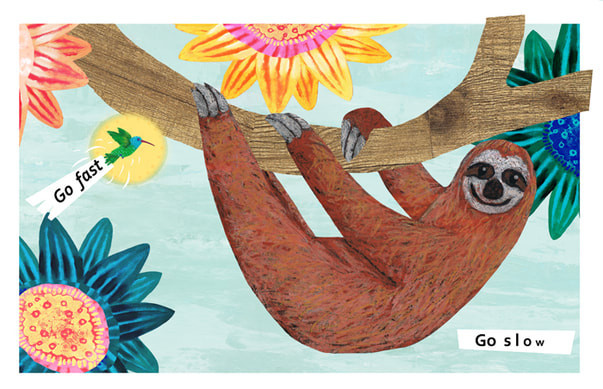 ---
Some of What You'll Learn:

Week One:

Book Structures, Portfolio Samples and Dummies; Illustration Prompts and Easy Peasy Drawing with Shapes, Thumbnails; Interviews with Awesome Experts, and Live Critiquing and Q&A Webinar with Follow Up Recording!

Week Two: The Hero image, Getting in Character, Transfer Techniques, Watercolors, Figure Drawing, Body Language, Facial Expressions; Setting up Your Studio, Composition, Easy Peasy light and Shade; Incongruence, Critiques, More Interviews, and Another Live Critiquing and Q&A Webinar with Follow Up Recording!

Week Three:

Urban and Nature Settings, World Building Perspective, Tricks for Consistency; Acrylics, Collage, Stamp Making, and Mixed Media; Color Theory, Agents, Reps, Editors, and Art Directors - which one is for me? Writing Your Cover or Query Letter, Critiques, Interviews with Awesome Experts, Live Critiquing and Q&A Webinar with Follow Up Recording!

Week Four:

Drawing and Loving Animals; Glorious Black/White Illustration for Chapter Books and Middle Grade, Anthropomorphism Pros and Cons; 2nd Visual Stories; Beyond Animals - Unusual Protagonists, Great Animal Characters, The Kiss of Love - The Importance of Showing Emotions and Relationships; Interviews with Awesome Experts, Live Critiquing and Q&A Webinar with Follow Up Recording!

Week Five: The Art of Submission, Samples, Tear Sheets and Postcards; Publishing, Contracts, Digital Illustration, Easy Peasy Photoshop, Making Connections; The mechanics of printing - 4 Color Process Printing and Bleeds, What makes a bestseller? Social Media for Illustrators, Interviews with Awesome Experts, Live Q&A Webinar with Follow Up Recording!
The course is designed for busy people and set up to be time-flexible with six months additional access and an e-book of everything at the end. You can go as fast or as slow as you like.


The only time commitment to the course is to post your critiques of your 2 group critique members each week if you join an optional critique group. And don't worry, we'll have easy critique guidelines.
---
Children's Book Academy Results

Many of Mira's students have received contract offers (360 books and counting), re-energized their careers, and/or landed agents. Former students have won just about every award including the Caldecott honor, Jane Addams, Pura Belpre, among others, and agents are responding super favorably to graduate's work. As you'll see, we work incredibly hard for you and all we ask is that if you get published, you send us an autographed copy of your book or if it becomes a movie, we get to join you in a premiere somewhere :)

---
How do I register again? Remember that all of these levels are available with Payment Plan options and a money back guarantee. Just click on the image of whatever level you want below to register when registration opens up again! Hooray!!! It's going to be awesome. Click here to get first notice for our next course and receive a sweet gift and other goodies.

---

---

---

---
Are you up for a once-in-a-lifetime door-opening adventure into creativity and fun?
Please join us!

and


We are so very, very grateful for our wonderful assistants who make sure that everything runs smoothly to optimize student's experiences.

This Childen's Book Academy grad has two picture books available soon, Scarlet's Magic Paintbrush and Ready, Set, GOrilla! The illustrators for both of these books will also be joining us live in the course.
 Melissa is also the author of The Enchanted Snow Globe Collection Series, and the family book club guide The Parent-Child Book Club: Connecting With Your Kids Through Reading (HorizonLine Publishing, 2009), and many parenting articles.

Melissa is on hand to help answer questions and guide students along their illustration journey. You can often find her on Facebook responding to inquiries and providing solutions to all types of needs as well as harvesting nuggets from our weekly critiquing and teaching webinars. Visit Her Online at MelissaStoller.com

Tina is a graduate and assistant for the Children's Book Academy, a member of SCBWI, and an Admin for the Debut Picture Book Study Group.


In addition, Tina is a volunteer with The Literacy Coalition of Onondaga County, Book Buddies, and a 2016 recipient of New York State's Teacher of Excellence Award. She is currently teaching middle school - living in Syracuse, New York with her husband, daughter and two akitas.

Tina helps keep things running smoothly here at the Academy. She helps us guide and track the live critique sessions while also helping out in the Facebook group. Learn more about Tina at TinaShepardson.com


Mixed-media painter & illustrator, photographer, collage artist, lino cutter - She loves lighthouses and wild places, glittering starlight & the sound of a running beat on her pony hide drum. Works featured or sited in the Intuitive Painting workshop and Celtic Visions. Catherine is on board to help students express themselves artistically and to lend a helping hand wherever needed.
Learn More About Catherine's Work at CatherineAthenaLouise.com


Like Melissa, she is also very active in the Children's Book Academy tribe on Facebook. To Check Out Sandra's Site, Visit: SDSutter.com
Remember that all of these levels are available with Payment Plan options and a money back guarantee. Just click on the image of whatever level you want below to register! Hooray!!! It's going to be awesome.
---
How do I register again?

---

Are you up for a once-in-a-lifetime door-opening adventure into creativity and fun?
Please join us!
Frequently Asked Questions
What kinds of formats will there be?
Most of our courses are a combination of lessons, worksheets, and interviews with experts. Sometimes these are in video format, other times not. With interactive courses, there is also a very active Facebook community page and weekly critiquing webinars, making it very lively and lots of fun. It is a multi-modal approach that works well for different people learning styles.
Who will benefit from this class?
Anyone who has a passion or interest in writing or illustrating books for children.
When does the class start?
If this is an instant access course, access starts today for a full year. If it is an interactive course, the dates will be towards the top of the page with 6 months of additional access, which often ends up being much more. Interactive courses also often include an e-book of course materials.
Are there any specific time requirements?
No. The only time sensitive areas are if you are in an interactive course and want to submit your work for a live webinar critique, there is a specific deadline, and if you join one of the optional critique groups you need to honor your group's critiquing timeline. The weekly webinars also happen at a specific day and time provided in advance, but if you can't make it live, they are also recorded for later viewing.
Do you offer refunds?
We are so sorry, but there are no refunds. Because we give bonus passwords or access to the course at the time of purchase, it is impossible to offer refunds. We appreciate your understanding. However, we do offer a 100% learning money back guarantee for interactive courses, that if you read the lessons, participate and do the work, and at the end of a year, don't feel that you learned a lot, we will refund your money in full.
What do I do if I have further questions?
You can email Mira directly at
[email protected]
with the title of the course in the subject head.