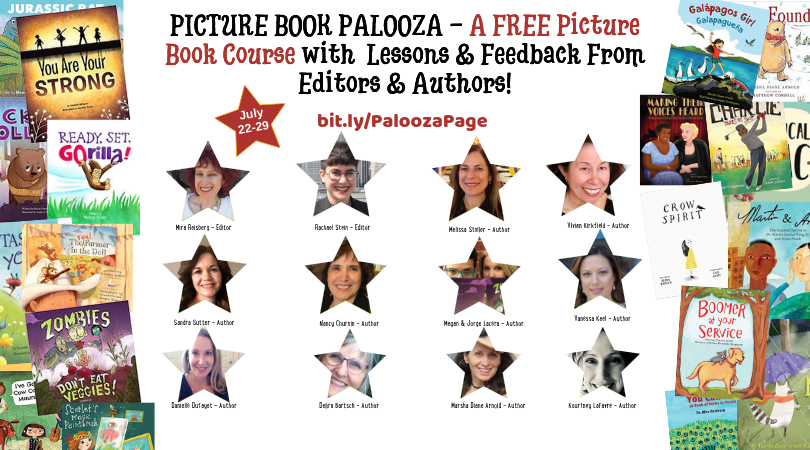 Welcome, Welcome! 


We are over the moon excited by what we've cooked up for you! Join us in our first inaugural FREE PICTURE BOOK PALOOZA July 22-29th by registering right here! 



***Please share with your friends as this really is a case of the more the merrier!

From July 22nd to July 29th 2019, it's a week of teaching and learning, fun and community, interaction and action as we help you start or revise a fabulous picture book. Most of the contributors are former Craft and Business of Writing Children's Book students who are now published, but Rachael Stein and Mira Reisberg (our upcoming CBWPB co-teachers) are both acquiring editors and Marsha Diane Arnold is a co-teacher of our Instant Access Writing Wonderful Character-Driven Picture Books course. Here's a peek at some of what we'll be doing with a heads up that even though it's interactive, there are no live webinars involved. Intrigued? We hope so. ALso, to see a schedule of events, please scroll down. We will be hosting this on Facebook, so there will be a lot of time-flexibility in accessing the materials.

A Sneak Peek at Our Picture Book Palooza Fun and Games
AKA the little kidlit party that grew:

Dr. Mira Reisberg Shows and Tells How to Distinguish a Good Idea from a Not So Good Idea and Gives Live Input Into Expanding or Tweaking Your Picture Book Ideas
Nancy Churnin Shares Her Secrets for Selecting Subjects, Researching, and Writing Memorable Biographies
Melissa Stoller Teaches You How to Plot and Pace Like a Pro
Danielle Dufayet Elucidates the Key Points for Writing Concept Books
Vanessa Keel Shares her Plotting Secrets and Speaks About Being a Debut Author
Sandra Sutter Teaches Techniques for Writing Retellings and Folk Tales and a Little About Copyright
Marsha Diane Arnold Shares her Secrets for Writing Charming But Powerful Character-Driven Stories
Debra Bartsch Teaches You How to Mine Picture Book Stories from Your Life
Rachael Stein Reveals her Special Secret Sauce Ingredients to Help You Succeed in Kid Lit Writing
Megan and Jorge Lacera Speak about Writing Diversity and Humor! Their brilliant 6 year old son will be doing some mini-critiques.
Vivian Kirkfield Gives Insight Into Writing Cross Culturally
Kourtney LaFavre Delights with Tips for Writing Science Meets Fiction
And all throughout the week we'll be having fun, interacting, learning, and enjoying each other! You don't want to miss this one. Register now, it's free and then take a peek at the bios!

Get to Know Some of Your
Picture Book Palooza Contributors!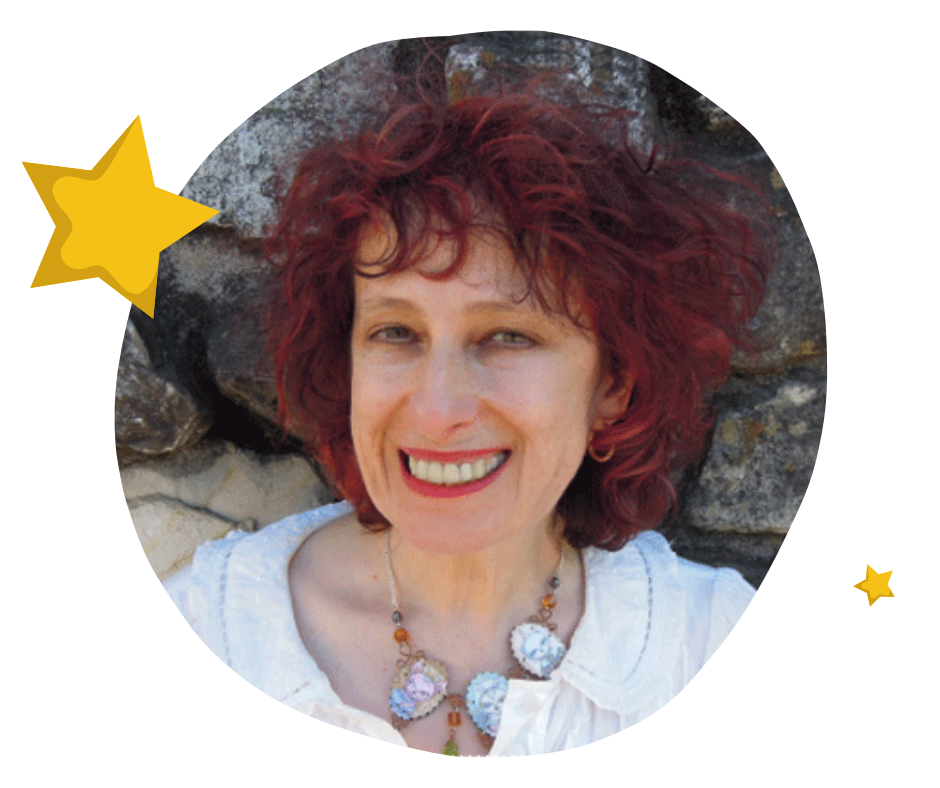 About Dr. Mira Reisberg
Mira Reisberg has helped MANY authors and illustrators get published wearing just about every hat in the industry including art director, editor, illustrator, author, and literary agent. Mira holds a PhD in Education and Cultural Studies with a focus on children's literature. She is also an award-winning children's book illustrator and writer. Her books include: Baby Rattlesnake, Uncle Nacho's Hat, Leaving For America, Elinda Who Danced in the Sky, Honoring Our Ancestors, Just Like Me, Where Fireflies Dance, Just Like Home and You Can… A Book of Verbs in Verse. Most of all, Mira loves nurturing her own and others creativity and playing with her kitty Pluto and her husband Guy while basking in the lively beauty of Portland, Oregon. Find Mira at MiraReisberg.com or more actively at the Children's Book Academy, where she is the founding Director.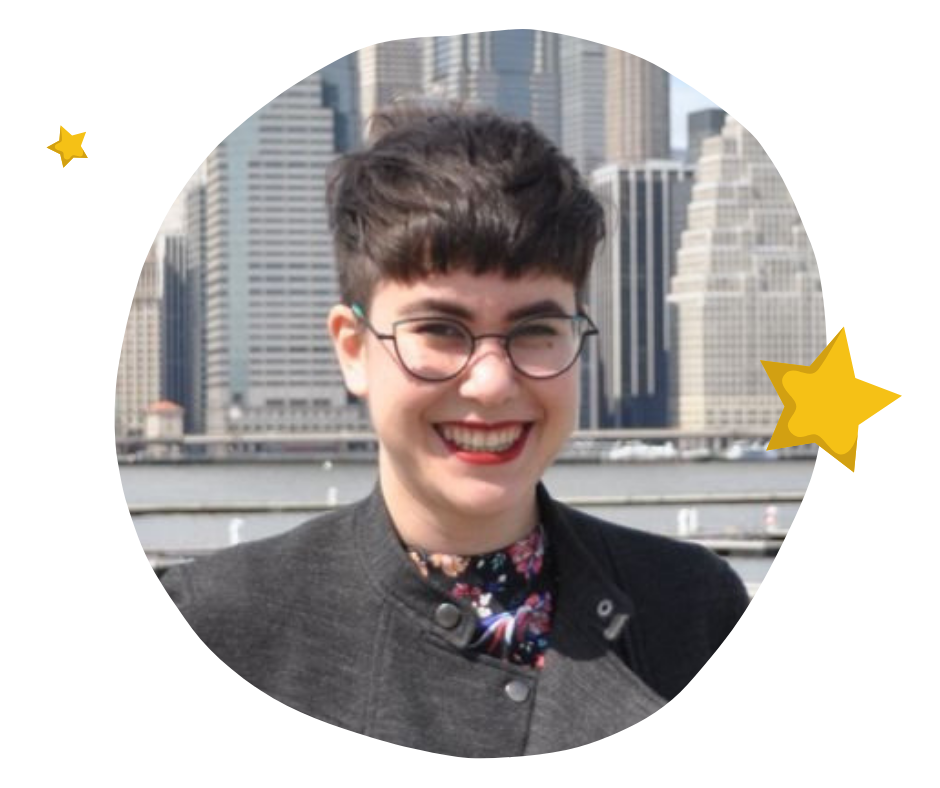 About Rachael Stein
Rachael Stein is a voracious reader, children's book fanatic, and Editor at Sterling Children's Books, an imprint of Sterling Publishing. There, she acquires and edits books for kids of all ages, from picture book fiction and nonfiction through middle grade and young adult novels. Books she's worked on at Sterling include the Sam Wu chapter book series by Katie and Kevin Tsang, the nonfiction picture book What Do You Celebrate? by Whitney Stewart and illustrated by Christiane Engel, and Invent-a-Pet by Vicky Fang and illustrated by Tidawan Thaipinnarong, a debut STEM-friendly picture book forthcoming in Spring 2020. Prior to joining the Sterling team in 2018, Rachael was at Clarion Books/Houghton Mifflin Harcourt, where she was lucky to work with many award-winning authors including Linda Sue Park, David Wiesner, Tammi Sauer, and Gary D. Schmidt. She has also previously worked at Scholastic, Lee & Low Books, Macmillan, and Fox Literary. Rachael is always looking for picture books with outrageous humor, characters who take charge of their stories, and unique perspectives, and she is especially excited to work with new and underrepresented voices.
If she's ever not reading or talking about books, you might find her biking, eating, working on her latest sewing project, or occasionally on Twitter @rachaeljstein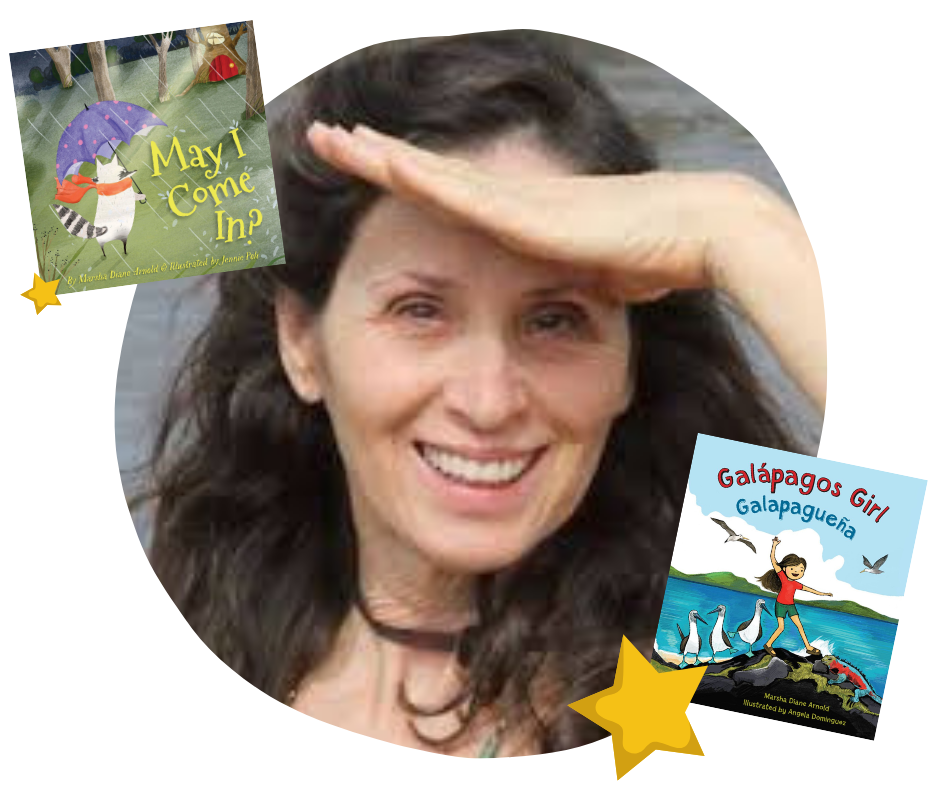 About Marsha Diane Arnold
Marsha Diane Arnold is a multi-award winning author with over one million books sold. Called a "born storyteller" by the media, Marsha's stories have been called "wacky," "whimsical," "inspiring," "beguiling," "heartwarming," "uplifting," and "great read-alouds."

She wrote the award-winning "homegrown treasures" column before becoming a multi-award winning picture book author. Her books include Heart of a Tiger named Best First Book by a New Author, The Pumpkin Runner, a Smithsonian Notable, and Roar of a Snore which was selected three times for Dolly Parton's Imagination Library. Marsha's most recent books include the bilingual Galapagos Girl from Lee & Low, Waiting for Snow from Sleeping Bear Press, Lost.Found. from Neal Porter Books, Waiting for Snow from Houghton Mifflin, and Baby Animals Take Bath and Baby Animals Take a Nap from Charlesbridge.
When not creating imaginative worlds and wacky characters at her home in Florida, Marsha enjoys traveling the world, scuba diving, hiking, gardening, and (like her characters) always trying new things. To learn more about Marsha's books or to contact her, visit her website here!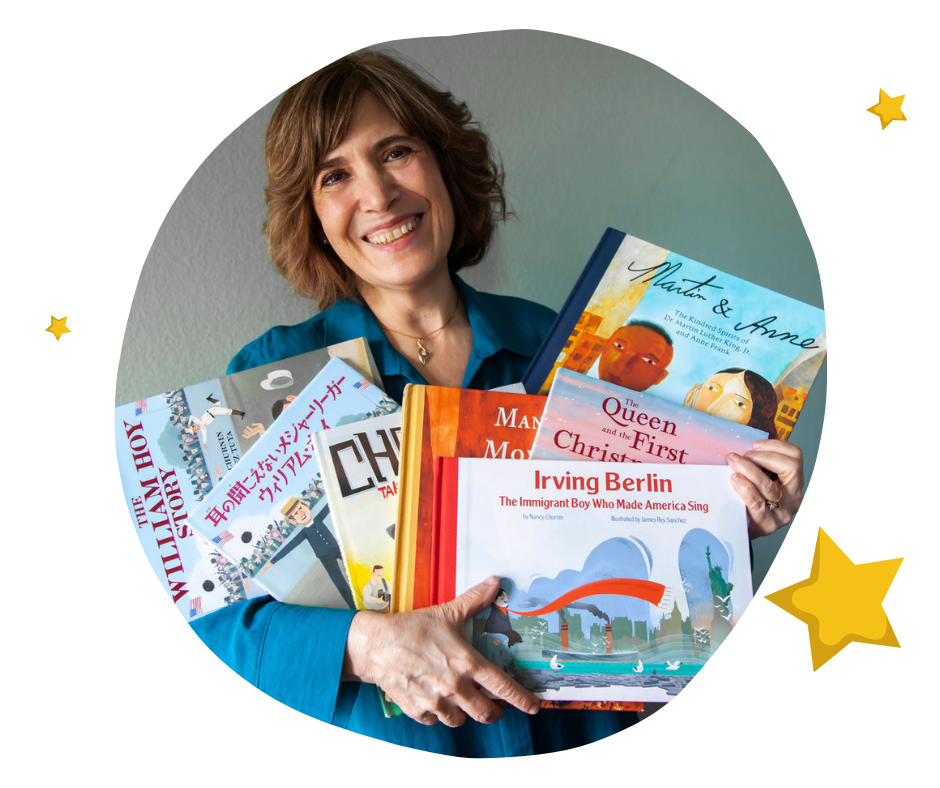 About Nancy Churnin
Nancy Churnin is the author of The William Hoy Story, How a Deaf Baseball Player Changed the Game, on the 2016 New York Public Library Best Books for Kids list, the 2017 Texas Library Association's 2X2 and Topaz lists, Maine's 2017-2018 Kennebec Valley Book Awards list, the 2018 Illinois School Library Media Association's Monarch Award Master List, Connecticut's 2018 Charter Oak Children's Book Awards list and the 2018-2019 Louisiana Young Readers' Choice Awards list.
Manjhi Moves a Mountain is the 2018 winner of the South Asia Book Award, a finalist for the 2018 Children and Teen's Choice Book Awards, a 2017 Junior Library Guild selection, a 2018 Notable Social Studies Trade Books for Young People, on the 2018 ILA-CBC Children's Choices list, a Silver Eureka Award-winner and a 2019 Little Free Libraries/Children's Book Council Action Book Club Selection.
Charlie Takes His Shot: How Charlie Sifford Broke the Color Barrier in Golf, winner of the Silver Eureka Honor Award, was featured at the Ruby Bridges Reading Festival at the National Civil Rights Museum in Memphis and International Literacy Day in Austin. Irving Berlin, The Immigrant Boy Who Made America Sing, a 2019 Sydney Taylor Book Award Notable Book, a 2019 Social Notable Social Studies Trade Books for Young People and multiple lists, including the Great Books for Kids 2018 list and the Best Jewish Children's Books of 2018 list. The Queen and the First Christmas Tree is on the 2018 A Mighty Girl list. On March 5, 2019: Martin & Anne. In 2020: Beautiful Shades of Brown, How Laura Wheeler Waring Painted her World and For Spacious Skies.

A native New Yorker and former theater critic for The Dallas Morning News, Nancy is a graduate of Harvard University, with a master's from Columbia University School of Journalism. She lives in North Texas with her husband, a dog named Dog and two cantankerous cats. Visit Nancy's website here at NancyChurnin.com.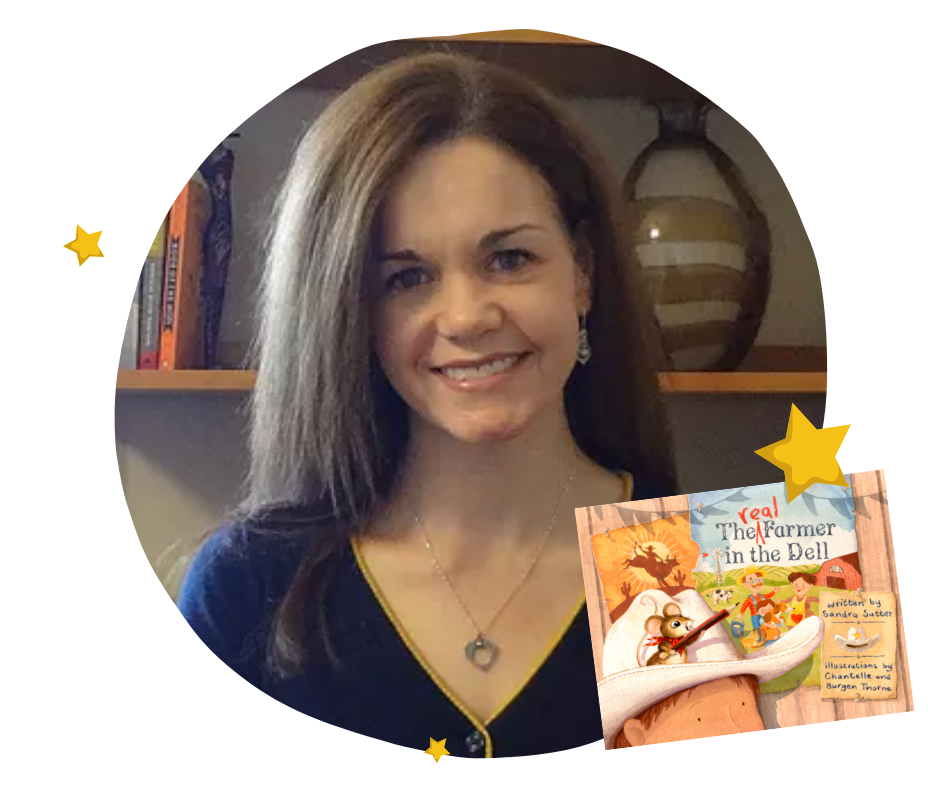 About Sandra Sutter
Sandra lives among the beautiful Kentucky horse farms with her husband, Wes, and their two children, Mitch and Olivia. Having grown up in Colorado, she left a piece of her heart in the Rocky Mountains and often daydreams of permanently returning one day. Her debut picture book, The REAL Farmer in the Dell, was in part inspired by a love for the West. A former attorney and therapist turned children's book writer, Sandra is grateful to be on this amazing journey and to be part of the Clear Fork team. When not writing or researching a new project, Sandra is likely planning a fun adventure with her family. It almost always involves mountain biking, skiing, hiking, or water. Although a trip to the big city is often in order! She is fueled by coffee and enjoys a good chocolate chip cookie. Visit Sandra here to learn more.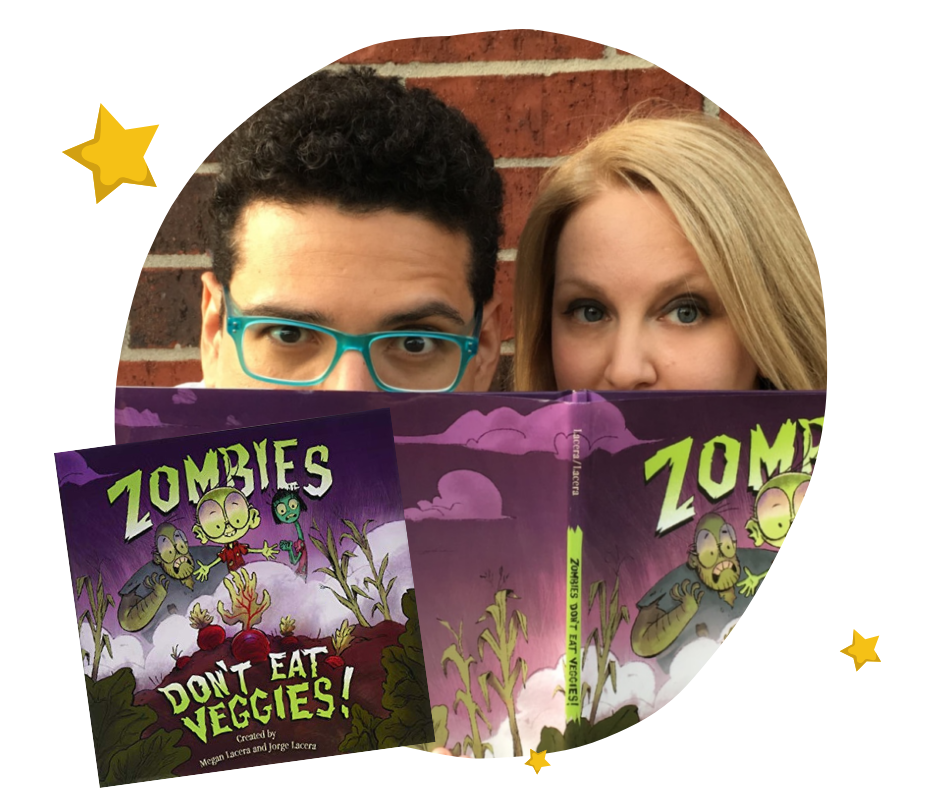 Megan and Jorge Lacera

Writer Megan Lacera grew up in the suburbs of Cleveland, Ohio, with a book always in her hands. She became a writer and creator of characters and worlds for entertainment companies like American Greetings, Hasbro, and Goldieblox and later formed her own creative company StudioLacera with husband Jorge Lacera.
After reading many stories to their son, Megan realized that very few books reflected a family like theirs--multicultural, bilingual, funny, and imperfect. She decided to change that by writing her own stories.
Artist Jorge Lacera was born in Colombia, and grew up in Miami, Florida, drawing in sketchbooks, on napkins, on walls, and anywhere his parents would let him.
After graduating with honors from Ringling College of Art and Design, Jorge worked as a visual development and concept artist for major gaming studios and entertainment companies.
As a big fan of pop culture, comics, and zombie movies, Jorge rarely saw Latino kids as the heroes or leads. He is committed to changing that, especially now that he has a son. The family now lives in Cypress, Texas.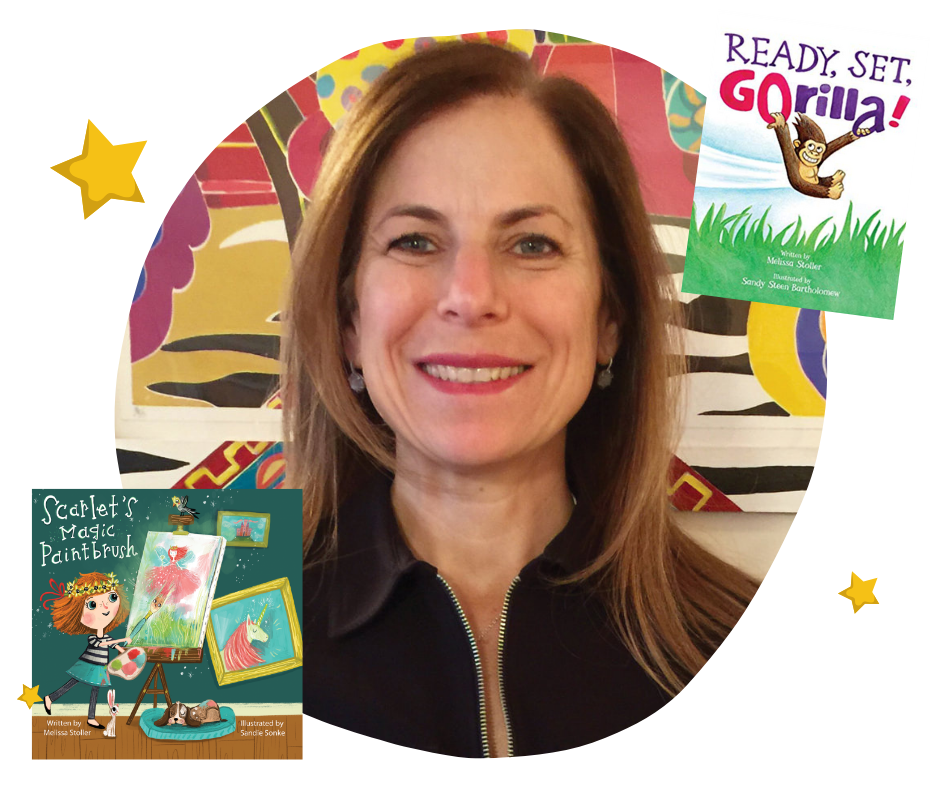 About Melissa Stoller

Melissa Stoller is the author of the chapter book series The Enchanted Snow Globe Collection, Return to Coney Island and The Liberty Bell Train Ride (Clear Fork Publishing, 2017 and 2019); the picture books Scarlet's Magic Paintbrush and Ready, Set, GOrilla! (Clear Fork, 2018); and the adult fiction book, Kvelling, Kvetching & Kibitzing: Stories Celebrating Jewish Life (Clear Fork, 2019). She is also the co-author of The Parent-Child Book Club: Connecting With Your Kids Through Reading (HorizonLine Publishing, 2009). Melissa is a Blogger and Assistant for the Children's Book Academy, a Regional Ambassador for The Chapter Book Challenge, a Moderator for The Debut Picture Book Study Group, and a volunteer with the Society of Children's Book Writers and Illustrators/MetroNY. Melissa has worked as a lawyer, legal writing instructor, freelance writer and editor, and early childhood educator. Melissa lives in New York City with her husband, three daughters, and one puppy. When not writing or reading, she can be found exploring NYC with family and friends, traveling, and adding treasures to her collections. Learn more about Melissa and her books here.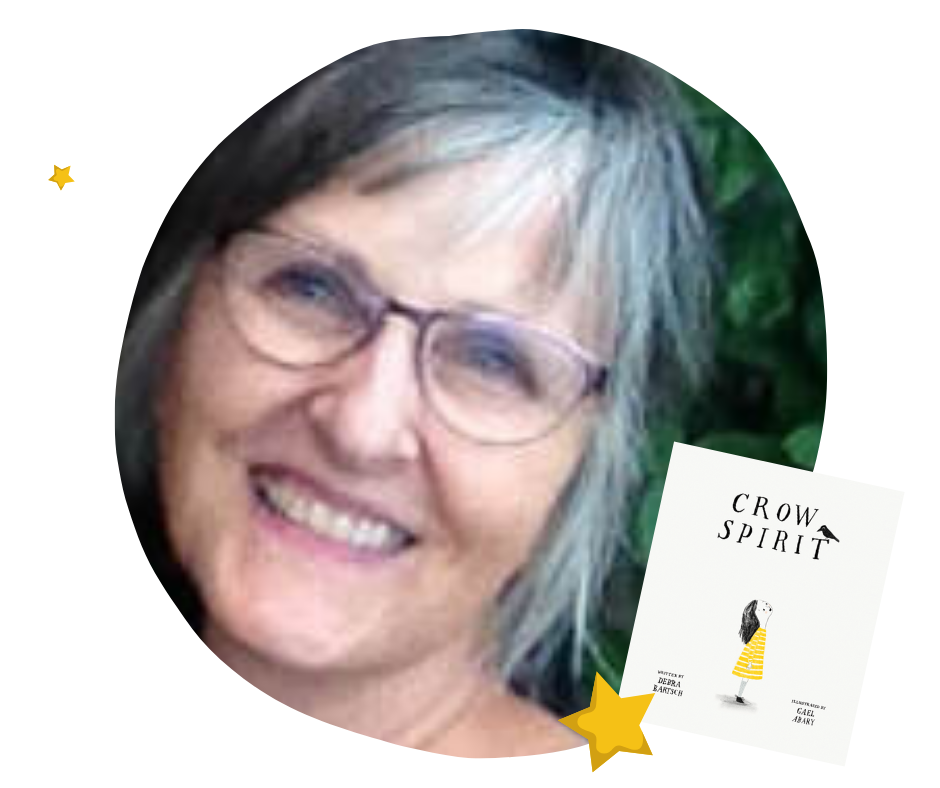 About Debra Bartsch
Deb Bartsch is a children's author and illustrator who writes from a kids-eye view of the world. Crow Spirit is her debut picture book as an author. With daily inspiration from laughing grand kids, life is full of ideas for writing, illustrating, and helping inspire little ones to enjoy the love of books. Besides all of the above, Debra is also a professional chef and baker and was delighted to include her grandmother's Snickerdoodle recipe at the end of CROW SPIRIT. She lives in Portland, Oregon, where you can find her gardening, exercising, and enjoying the beauty of the Pacific Northwest. Find Debra here!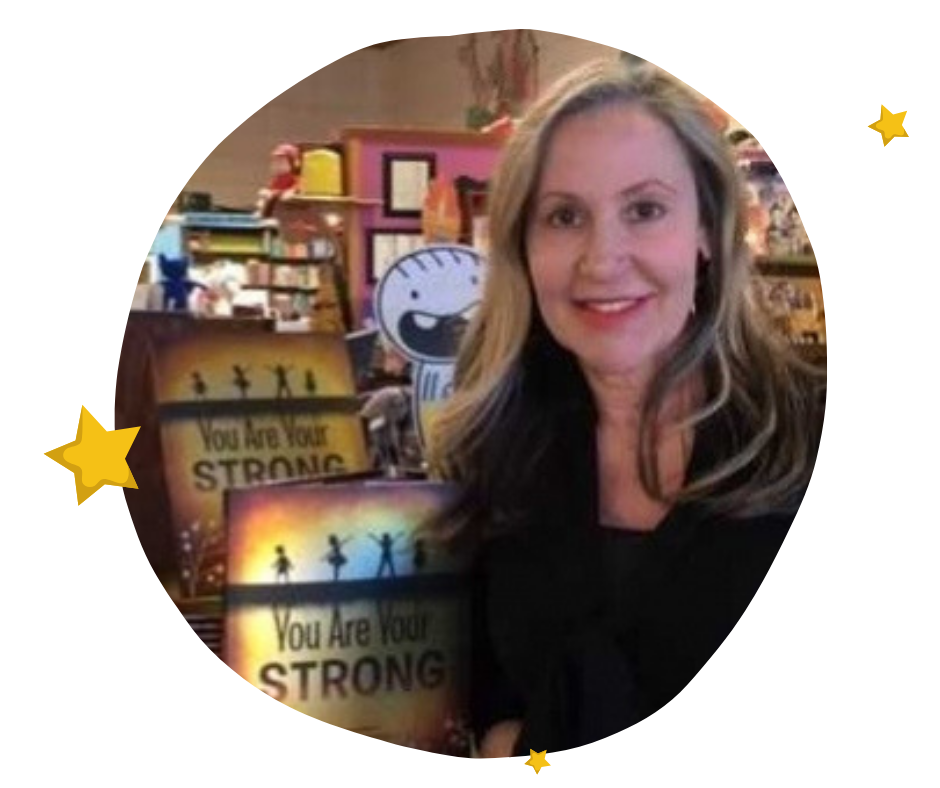 About Danielle Dufayet
Danielle Dufayet (Doo-fye-yay), is a first generation American from France, who was born in Yonkers, New York. She started writing at the age of eight and is a professional fine art artist. She has exhibited her art in galleries up and down the California coast.

Danielle has a B.A. in English Literature and a M.S. in Psychology and the author of You Are Strong. She was always drawn to the beauty and simplicity of picture books and attracted by their powerful psychological impact on young minds. Danielle believes that books are magic little gems that can change one's life.

Danielle lives in sunny San Jose, not far from her two children and two grandchildren. If she's not writing, she can be found listening to Bossa Nova while painting in her studio. She may be reached here!

Yes, it's completely FREE!
Learn super helpful skills and techniques and come play in the Palooza!
Click here to join us