Over the years we've compiled oodles of helpful, insightful, and lovely book reviews of some of our favorite children's books.

We've got a bit of fiction and non-fiction as well as many different styles of writing and illustrating for you.
- Fabulous Fiction Book Reviews: Oodles and oodles of fiction favorites for kids of all ages. Get a look inside many the of the books that help make KidLit industry great! You'll also find some handy tips from me, Dr. Mira, on how these captivating books were created.

- Marvelous Non-Fiction Book Reviews: Though there are less of these videos, you'd be surprised at the plethora of non-fiction books for kids. The authors and illustrators often take years to research and prepare for these timeless stories that teach children all about our beautiful world.

- A Focus on Children's Book Illustration: These videos also take you through children's books like the aforementioned sections, however, these videos contain art from some of my FAVORITE illustrators! As an artist, I absolutely LOVE breathtaking and simplified images alike! They're all beautiful in their own way bringing exactly what's needed to the book.
If You Are Already a Member, Just Click on the Page Below That Best Suits Your Needs or Heck - Browse Them All! Click here if you'd like to join before January 31st.

Class Curriculum
Fiction Books
Available in days
days after you enroll
Non-Fiction Books
Available in days
days after you enroll
Children's Book Illustration
Available in days
days after you enroll
Your Instructor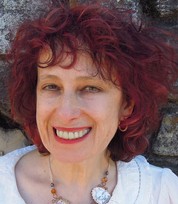 Dr. Mira Reisberg - The Director of the Children's Book Academy, acquiring Editor and Art Director and former literary agent, co-teaches most of the courses with her fabulous faculty, although some are taught by others. Mira has published award-winning children's books, and helped many authors and illustrators make wonderful books and get them published. Children's Book Academy students have published or contracted over 360 books so far!